Furuno Navpilot 711C/OB-IPS Volvo Penta IPS Autopilot Package
Steer By Wire for Volvo Penta IPS
The NavPilot 711C/OB-IPS is a complete NavPilot 711C/OB system with all of the necessary components, cables and gateways to connect to a Volvo Penta IPS system (not included)
Integrate your helm with NavPilot's FishHunter mode
FishHunter mode is a unique feature of FURUNOís NavPilot series. Find a fish target with your FURUNO sonar/sounder or bird target with your FURUNO radar and feed it to the NavPilot The NavPilot will activate the FishHunter mode to perform square, zigzag, circle, orbit, spiral or figure-eight maneuvers around the specified target at a user selected distance. This feature can also be used for Man Overboard (MOB).
*RRU (Rudder Reference Unit) required to enable Fish Hunter mode on NavPiot 711C/OB models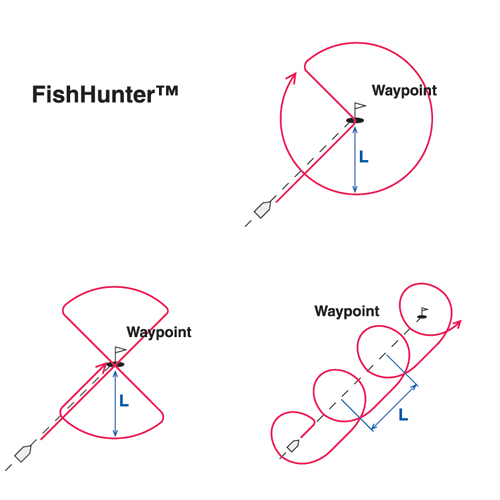 Furuno Fantum Feedback
With Fantum Feedback, NAVpilot outboard/sterndrive installations no longer require use of a physical rudder feedback unit. NAVpilot software clears the path to a simplified installation, while also delivering enhanced steering control.
Includes:
NavPilot 711C Control Unit
FAP7002 Processor Unit
PG700 Heading Sensor, NMEA 2000
000-022-971-00 VOLVO IF KIT NAVPILOT 700/711
AIR-052-531 x 2 NMEA2000 T-Connector, Female/Female/Male
DOC-711-IPSNavPilot 711C/OB-IPS Document
Technical Info
Interfacing and Installation